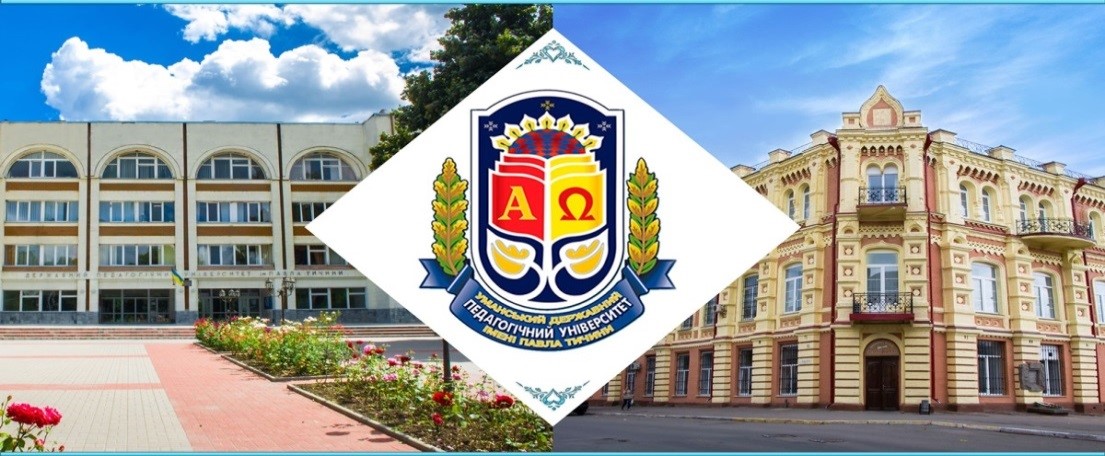 Dear foreign applicants!
In spite of military actions on the territory of Ukraine with great faith in our victory Ukrainian higher education has ever been powerful.
74 foreign citizens graduate from the University in June 2022 getting Bachelor's and Master's degrees in the sphere of Education and Economics.
Pavlo Tychyna Uman State Pedagogical University, the educational institution of the IV level of accreditation, invites foreign students for studying. International Partnership is one of our strategic objectives as we offer high quality European level education and strive to expand the international cooperation.
The University offers over 100 Bachelor and Master Programs in 10 branches of education (Pedagogics; Physical Education, Sports and Health; Arts; Humanities; Social and Political Sciences; Economics and Business studies; Natural Sciences; Physics and Mathematics; Service Industry and Specific categories etc.).
Preparatory Department for foreign citizens allows foreign citizens to study the Ukrainian language, to improve their knowledge of fundamental subjects and get ready for further study in institutions of higher education of Ukraine.
We invite you for studying in PAVLO TYCHYNA UMAN STATE PEDAGOGICAL UNIVERSITY and offer an algorithm of easy enrollment, even remotely (on-line examinations and studying according to the wish).
Our priorities: quality, accessibility, professionalism
Why should you choose PAVLO TYCHYNA UMAN STATE PEDAGOGICAL UNIVERSITY?
Location. It is located in the heart of Ukraine. Uman is equidistant between West and East, South and North. At the same time the distance from the town to such regional centers as Kyiv, Cherkasy, Kirovograd, Vinnytsia is about 200 km. Bus connections with all corners of Ukraine pass through the town.
Concentration of students and educational institutions. Uman is a town of regional significance. It is a town with 16,000 students (20%) per 80,000 population. There are educational institutions of different levels of accreditation in Uman. Our university presents the largest number of different fields of knowledge (details are found on the website https://udpu.edu.ua/en).
Multiculturalism. Uman is a phenomenon of multiculturalism! After all historically, different cultures, nationalities and religions coexist here. Every year a large number of Hasidic Jews from around the world visit their shrine located in Uman. Our university is directly integrated into this multicultural life. Students of our university actively participate in various programs of academic mobility abroad, become winners of international competitions and Olympiads. In addition, foreign students replenish the student body of our university annually.
Cultural pearl. Uman is known not only in Ukraine but also far beyond its borders by such outstanding tourist attractions as the National Dendrological Park "Sofiyivka", Fantasy Park "Nova Sofiyivka", a complex of light and music fountains "Pearl of Love", laser shows, tourist stitches. Foreign students will be able to spend their free time in an interesting and informative way https://ua.igotoworld.com/projects/tic/uman/.
Contact Information
For more information, please contact specialists.
Welcome to PAVLO TYCHYNA UMAN STATE PEDAGOGICAL UNIVERSITY!